Below is a list of frequently asked questions. If your particular question is not answered below, please write us an email at: info@secretlanka.com
WHAT WILL THE WEATHER CONDITIONS BE LIKE Sri Lanka is a year round destination with generally good weather but the country has two annual monsoons that affect different parts of the country at different times of the year: one bringing rain to the southwest lowlands and central hills from late May to late September, and a weaker second that affects the northeast of the island from November to February. March to mid-April is generally dry throughout the country, followed by a short pre-monsoon period. The summer months from June to September are hot in the Cultural Triangle and humid on the west coast, although pleasant sea breezes provide some respite. Cyclones may occur from late September to late November, bringing with them heavy rains. At about 2,000 meters above sea level, the hill country around Nuwara Eliya, Horton Plains and Bandarawela is always cooler.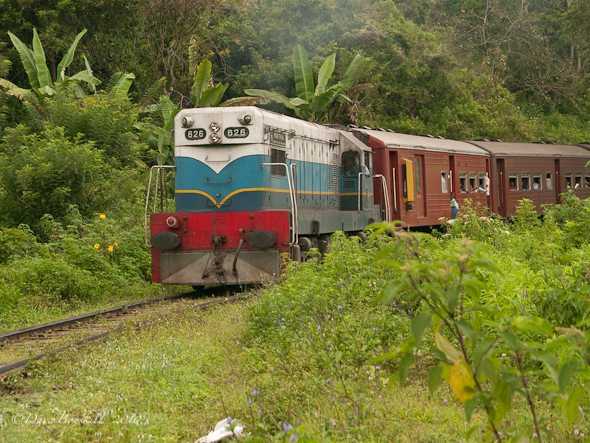 WHAT IS THE FOOD LIKE? Local food is reasonably priced, though it?s about three times more expensive in guesthouses than in local restaurants; it?s around Rs 300 to 450 at a guesthouse, or as little as Rs 100 at a local restaurant. Dinner at the country?s better restaurants costs around Rs 2000 per person.
HOW MUCH SHOULD I BUDGET FOR TIPS? Although a 10% service charge is added to food and accommodation bills, this usually goes straight to the owner rather than the worker. So tipping is a customary way of showing your appreciation for services rendered. Drivers expect a tip, as do people who ?guide? you through a site. A rule of thumb is to tip 10% of the total amount due. If there?s no money involved use your other thumb for this rule: Rs 10 for the person who minds your shoes at temples, and Rs 20 for a hotel porter.
SHOULD I BRING CASH OR TRAVELER?S CHECKS? ARE ATMs AVAILABLE? CAN I USE CREDIT CARDS? The Sri Lankan currency is the rupee (Rs), divided into 100 cents. Coins come in denominations of five, 10, 25 and 50 cents and one, two, five and 10 rupees. Notes come in denominations of 10, 20, 50, 100, 200, 500 and 1000 rupees. Break down larger notes (Rs 500) when you change money as most vendors never seem to have change. Dirty or torn notes might not be accepted, except at a bank. Commercial Bank has a wide network of ATMs accepting international Visa, MasterCard and Cirrus/Maestro cards. Other options include Bank of Ceylon, NationsTrust Bank, People?s Bank, Hatton National Bank, Seylan Bank, Sampath Bank and HSBC. ATMs have spread to all of the cities and major regional centres, though you can?t rely on the network paying up every single time. Any bank or exchange bureau will change major currencies in cash, including US dollars, euros and pounds sterling. Change rupees back into hard currency before you leave the country for the best rates. MasterCard and Visa are the most commonly accepted cards. Other major cards such as Amex and Diners Club are also accepted. Fewer people use travellers cheques these days, but major banks still change them ? Thomas Cook, Visa and Amex are the most widely accepted. Expect a smallish transaction fee of around Rs 150. Banks in major cities and tourist areas sometimes have special counters for foreign exchange.
CAN I USE MY CELL PHONE? Check with your cell phone provider. Each company is different and they can give you the most up-to-date information.